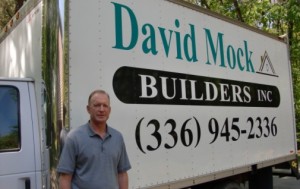 Call or email to get in touch with David Mock about your project. We would love the opportunity to discuss making your dream home a reality.
Mailing Address:
191 Oak Grove Ave
Lewisville, NC 27023
Cell: (336) 399-8749
Office/Fax: (336) 945-2336
Email: pdmb63@yahoo.com
Check out our Facebook page for even more projects and photos.